Hospital staff and the Foundation Directors are well placed to see how your donations have a positive impact on the lives of patients and the care they receive. Read what they have to say about it!
Your Donations Make a Big Difference
These testimonials from Hospital staff members are a perfect example of how your donations help improve care at the Hospital.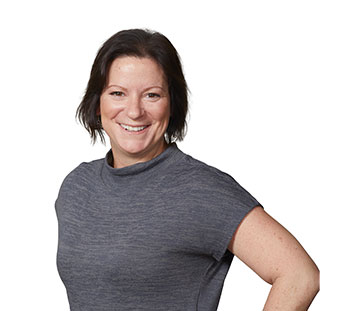 "The Foundation contributed more than $400,000 for a project to upgrade urological surgery at the Saint-Jérôme Regional Hospital. A portion of these funds made it possible to develop pediatric urology. Thanks to the Foundation, children suffering from certain birth anomalies can now be operated on in their region instead of having to travel to pediatric centres in Montreal. Each year, more than a hundred children will benefit from this service."
– Catherine Ouellet, Head of Department, Operating Room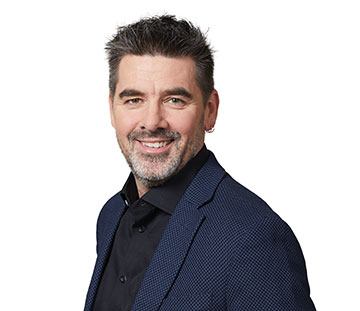 "The Foundation donated $200,000 to create a new bariatric surgery clinic for overweight people. As a result, we have acquired surgical instruments and medical equipment, such as an operating table, beds and adapted wheelchairs. This allowed us to optimize the work of the surgeons and to set up a multidisciplinary team to accompany the patient before and after the operation. To date, nearly 400 bariatric surgeries have been performed and we want to double this number within two years. Your donations to the Foundation make a big difference."
– Dany Savard, Assistant Director, Surgical Program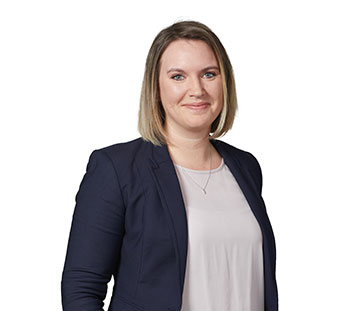 "The Foundation has allowed us to set up a sixth complete delivery room to meet the needs of the region. Also, baths in all the birthing rooms have been added, allowing mothers in labour to alleviate their pain. In addition, beautiful murals have been placed all over the unit, which gives a little more warmth to the medical world. We are very proud of these improvements to the Birth Unit! Your donations to the Foundation make a big difference."
– Catherine Beaulieu, Head of Department, Birth Unit
Advantages of a Planned Donation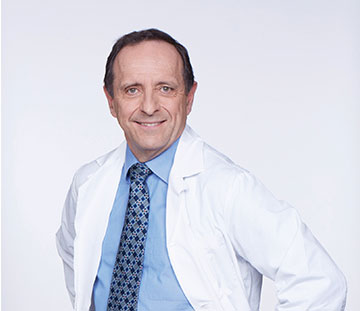 "The arrival of new technology, thanks to the Foundation, can also mean less invasive techniques for patients, shorter hospital stays and faster recovery.
For all of these reasons, I take great pride in giving to my Foundation because I know I am making a difference at many levels! Everyone can give, within their means. It is not the amount, but the commitment that creates solidarity!"
– Dr. Daniel Picard, Nuclear Medicine Physician
Dr. Picard has chosen to support the Foundation through the donation of stocks.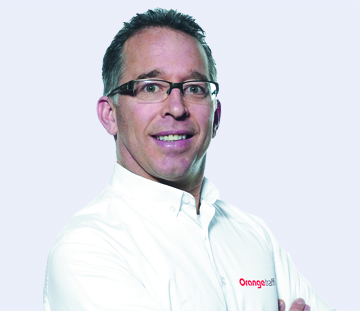 « As Board Member of the Foundation, you may think it was obvious for me to make this commitment and to make a planned donation. You would think that my choice was clear. Well, you should know that it wasn't. Like you, this subject was unknown to me until I had the pleasure of attending a conference to learn more.
During this meeting, the business person within me quickly realized that by choosing to take out life insurance, the investment would be enhanced and therefore profitable for the Foundation. In short, I chose to pay for the life insurance policy over 10 years, and at the time of my death, I will not only have bequeathed my time and skills to the Foundation, as a member of the Board of Directors for more than 21 years but also a legacy that reflects my values."
– Philippe Fugère, board member
The reasons for giving are very personal — to commemorate a loved one, to support a cause or department that is important to us, to support a colleague in their fundraising campaign or elsewhere — but the gesture is always a heartfelt act that has a considerable impact.
Let our stories of giving move you!
THE CHAMPAGNE FAMILY — GRATEFUL FOR THE CARE THEY RECEIVED
"Following the death of our brother Luc, it is with great emotion that we learned of his intention to make a donation through his will to the foundation of the hospital where he was treated. We are not only very proud of his gesture but are also happy to have participated in the realization of his wish
It is in this spirit of generosity that we realize how much the care he received at the hospital touched him despite the terrible illness he was fighting. The humane approach, compassion and kindness of the nursing staff brought light into this difficult ordeal. We warmly thank Dr. Poulin and her team.
As his brothers and sisters, we fully support his action and hope that this donation will help others who will need care just like him. We are thankful that our brother's wish has been fulfilled, and in this regard, the Foundation has been very attentive and respectful to us during this difficult time following the loss of our brother. It does us good to think there will be a little bit of him in many projects that will be completed."
– Diane and Francine Champagne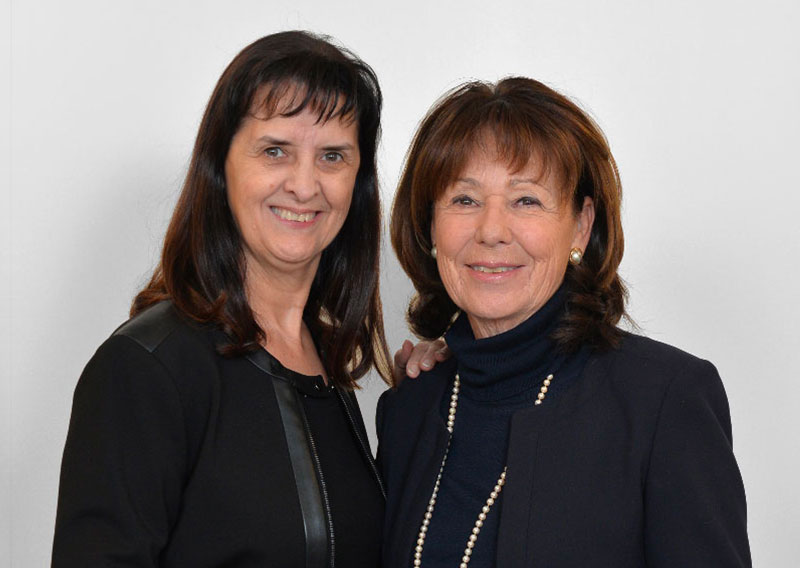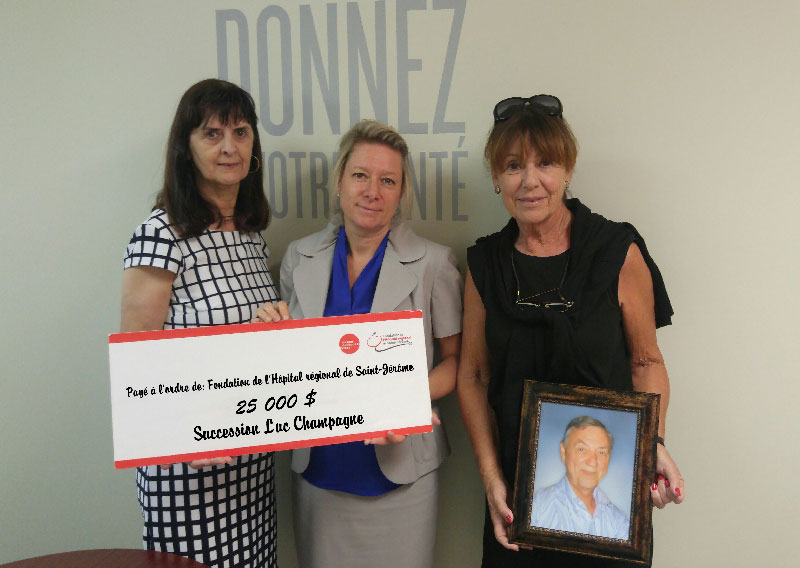 View some testimonials from health specialists about the impact of your donations.