Acquisition of a new CZT Camera
Objective: $540 000 in 1 year
This year, all donations received will be used to finance the purchase of a new CZT camera for the nuclear medicine department at the Saint-Jérôme regional Hospital.
Currently, the nuclear medicine department is equipped with regular cameras that produce approximately 44,500 exams per year. The CZT camera differs from the regular camera in its ability to perform more precise, faster and less intrusive examinations for the patient. These tests are used, among other things, to detect cancer, heart abnormalities and other problems related to tissues on organs.
The completion of this $ 540,000 project would allow the Saint-Jérôme regional Hospital to be the first hospital in the Laurentians to have this technology. We estimate that the CZT camera would result in a 25-30% increase in exams performed per day, which would greatly reduce waiting times.
With the support of local businesses, doctors from our hospital and generous donors, we know that we can carry out this important project for the benefit of 610,000 Laurentians!
To support this project or follow the progress of this fundraising, click here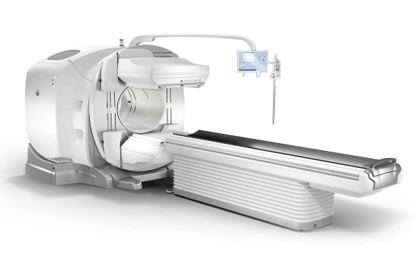 Impact of Adding a New Machine:
How are the funds allocated?
Each year, at its Annual General Meeting – AGM, the Foundation allocates a sum of money to be invested in numerous projects. Where do applications come from? Who chooses the projects to be developed? How does the Foundation build its campaigns? Here is a diagram that illustrates the process: