Thanks to your donations and especially the participation of employees in the weekly draws, we recently financed the purchase of an imaging system dedicated to biopsy and surgical specimens (at a cost of $140,000). The machine has been delivered!
It is a device that allows X-rays to be taken, from a very small breast biopsy sample up to a larger surgical sample, in real-time. The digital technology of this device allows us to have very high-quality images in a very short time.
Previously, the patient had to remain in an uncomfortable position while the technologist went to another room to complete the analysis. Now, thanks to this technological investment and the small size of the device, it is installed directly in the biopsy room, which favours rapid analysis and significantly reduces discomfort and waiting time.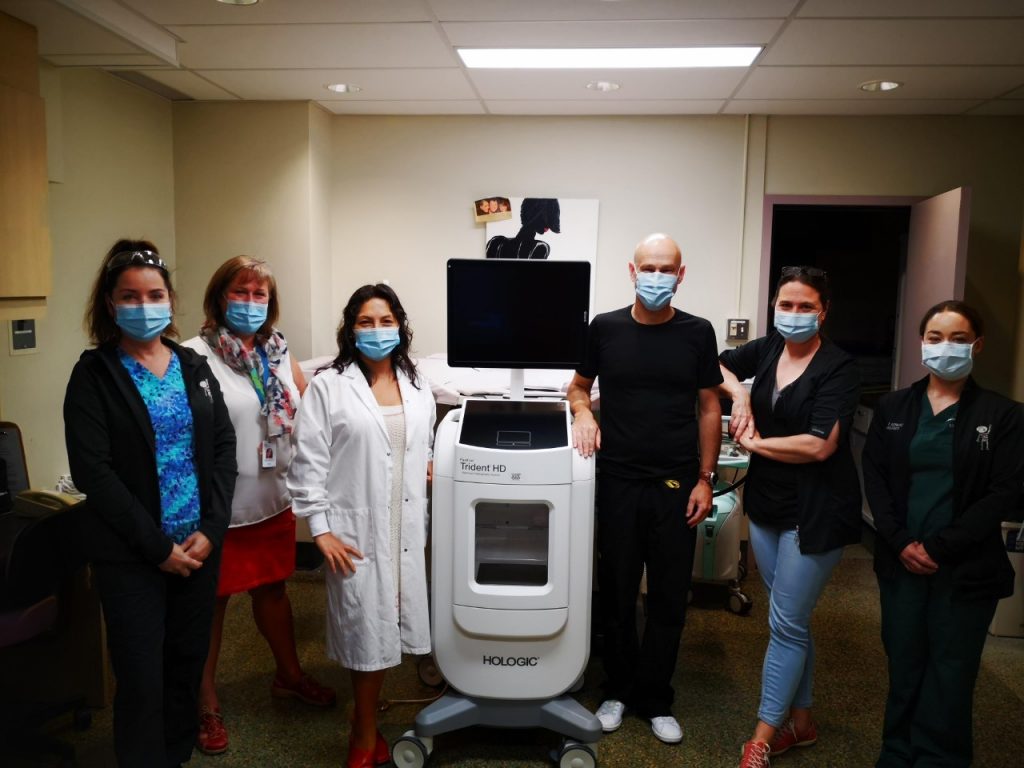 In the photo, from left to right:
Louise Marcil, Mammography Technologist
Annick Lorrain, Head of Medical Imaging Department, St-Jérôme
Dr. Silma Solorzano, Radiologist
Dr. Philippe René,  Radiologist and Head Radiologist of the Medical Imaging Department, St-Jérôme
Josée Laroche, Acting Assistant Chief Technologist and Specialized Mammography Technologist
Dr. Florence Morin-Roy, Radiologist